Supporting socially motivated organisations with their business development and evaluation activities
Helping organisations
evidence their impact
ConnectMore Solutions have been supporting socially motivated organisations with their business development and evaluation activities since 2011. These include charities, social enterprises, community interest companies (CICs) and public sector organisations.
We understand that all socially motivated organisations are constantly under pressure to engage in business development activities. They are also expected to robustly evidence their impact in order to help stakeholders and funders understand the difference they are making.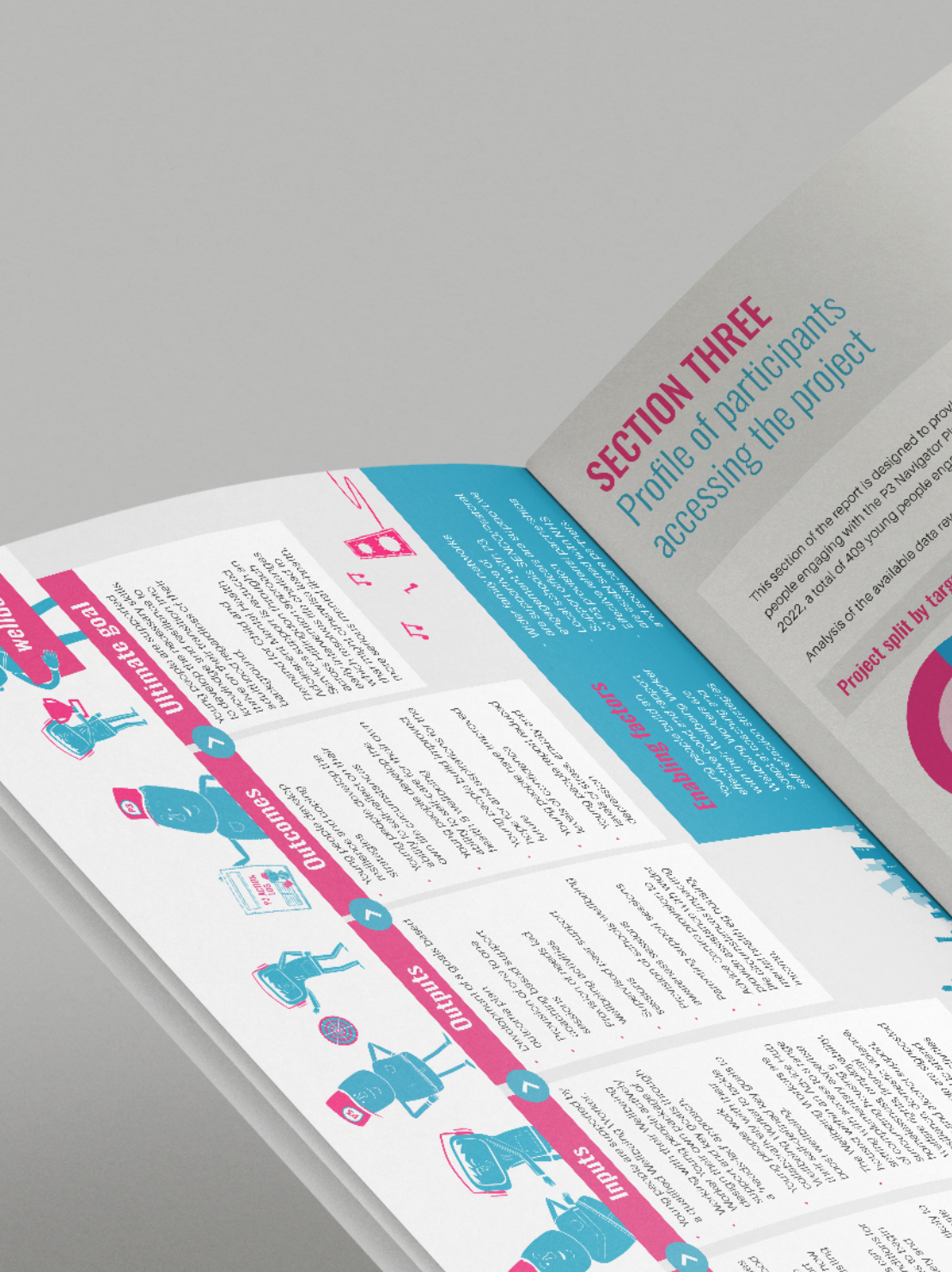 Help support business development
This is often challenging and demanding for CEOs and senior management teams, in addition to the ongoing work involved
in running an organisation.
We believe that evaluation activities should help support business development activities, and business development activities should help to support the evaluation process. Yet in the ongoing drive to sustain an organisation, this is often easier said than done!
"The professional evaluation reports provided each year have been colourful, engaging, and insightful resources to share with partners. Each report has proven to be useful business development and partnership development tool to help raise awareness of our project, its accomplishments and future development opportunities. The evaluation process, led by ConnectMore Solutions, has ultimately helped P3 to secure to the renewal of project funding from the Clinical Commissioning Group."
Alison Marjoram Head of Development, P3
Developing a culture of continuous improvement.
For these reasons, ConnectMore Solutions was established in 2011 to offer independent evaluation and development services to organisations that are committed to developing a culture of continuous improvement.
The evaluation process is not only helpful in raising the gravitas of individual organisations delivering programmes,  but also forms part of a key national agenda to ensure that government, commissioners and funders learn from 'what works'. This is crucial in ensuring that public money is stewarded as wisely as possible to enable the development of effective services across the UK to support people and communities in times of need.